
ABOUT MICHELLE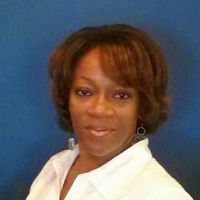 Michelle Rosser
Realtor|License ID: 285630
Maximum One Realtor Partners
Office Location:
1590 Phoenix Blvd, Atlanta, GA 30349
Welcome, I am Michelle Rosser a Professional Realtor with Maximum One Realtor Partners in Atlanta, Georgia. My most important responsibility as a agent is to give my clients excellent customer service. I want to meet your needs and help you accomplish your goals. As a Realtor I walk all clients through each step of the entire real estate process. I provide prompt and courteous responses to all your questions or concerns. It is my pleasure to work with buyers and sellers in the Atlanta Areas including, Fayette, Fulton, Clayton, Dekalb, and Henry counties. I want to ensure that your real estate dreams become a reality. I am available to answer any questions you may have. Please take a moment to visit my website at www.michellerosser.com

Buying- If you are looking to purchase a home in Atlanta Area including: Fayetteville, Peachtree City, Tyrone, Riverdale, Jonesboro, Stockbridge, McDonough, Fairburn, Union City and surrounding areas in the Atlanta Area. I can help you. If you're a first time buyer or want to purchase a new home I would love to assist you. Owning a home is a dream come true and I want to make the process be as wonderful as possible. I am able to locate current listings and match them to your needs and wants for your next home. I will send potential homes to your email address weekly. I will show you homes that best fit your needs, from school districts, counties, floor plans, storage, neighborhoods and lifestyles. I enjoy working with buyers because I feel that I get to have a personal impact on someones life goal or dream. I look forward to each new client and experience.

Selling- I can make selling your home profitable and simple. I will list your home and market it in a variety of ways. I use a variety of ways to market your property on the Internet. I mainly work with sellers in Dekalb, Fulton, Fayette, Clayton, and Henry. I will work to get you the best price for your home. I will advise you during the entire process of selling your home an update you weekly with new information. I will make sure that when we list your home it is ready to list. Call 678-524-3032 to receive more information. I would love to meet with you and show you my marketing strategy. I will also complete a complementary CMA. To estimate the price your home will sell for in today's market. I look forward to meeting you.
Areas of Expertise

Buyer Services
We're here to help you find the home of your dreams. With a team of experts guiding you every step of the way, our extensive knowledge and experience will ensure you have the best home buying experience possible.

Seller Services
We take the stress out of selling your home by providing a seamless experience from start to finish. Our team will put you in the best position to market your home and sell it for the highest possible price.
Michelle Rosser
Get free info from a real estate professional